Couture for a Cause "Joys of Life" Fashion Show with Joan Rivers
Temple Israel
140 Central Avenue, Lawrence, NY 11559, USA
This event has already passed by. Sorry.
Event Description
You will not want to miss this exciting Couture for a Cause fashion event hosted by the one and only Joan Rivers and co-chaired by Fashion-Isha. Our fashion show will feature prestigious evening wear by Raquel Couture and Zoe Ltd. for both women children and proceeds will benefit The Jewish Kidney Foundation and the Shirat Devorah Fund. Sign up now before tickets sell out. It will be FABULOUS!

Go to Coutureforacauseny.com for more information.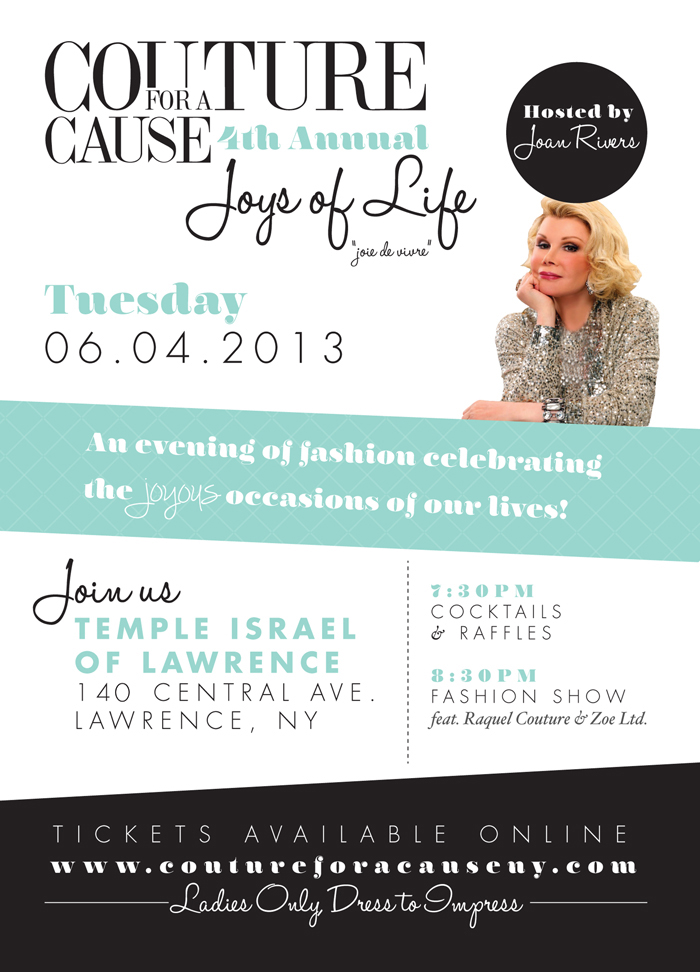 Tuesday, June 4th, 2013
7:00 pm
–
10:30 pm